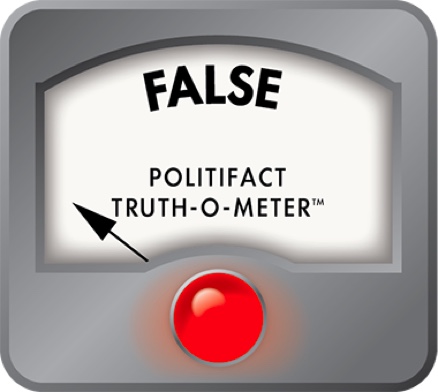 A video of two men brawling in a Walmart does not feature National Football League player Bruce Campbell, as social media posts falsely claim.
"Former Las Vegas Raiders offensive tackle Bruce Campbell involved in altercation," reads the headline on a post that was shared thousands of times. In the 45-second video, it showed a man who perhaps looks big enough to be a football player getting into an argument and then a fight with a smaller-framed man. Punches from the smaller man put the larger man on the floor several times.
The post was flagged as part of Facebook's efforts to combat false news and misinformation on its News Feed. (Read more about our partnership with Facebook.)
There is no evidence the larger man is Campbell, who is 6-feet-7 and weighed 310 pounds when he played. Campbell was an offensive lineman for the Oakland Raiders in 2010 and 2011, and for the Carolina Panthers in 2012.
Ted Nguyen, whose Twitter handle is @FB_FilmAnalysis, said on Twitter that it's not Campbell in the video. Nguyen is an NFL reporter for The Athletic who does film analysis of the Raiders and other NFL teams.
Campbell told TMZ.com, which often reports on sports figures who have run-ins, he isn't the man in the video and he didn't know why he was named. He again said the video didn't show Campbell during a conversation with podcaster and ex-NFL player Chris Long. 
The false claim seems to stem from an April 4 tweet by Twitter user Raider Albert, whose handle is @TheFakeAlbert and who is wearing a Raiders hat in his Twitter profile photo. Sharing the video, which was posted by another user, he wrote: "BREAKING: ex #Raiders offensive tackle Bruce Campbell involved in altercation. Was taken to hospital with a broken jaw. Wow. #RaiderNation." 
The person who originally tweeted the video, however, didn't identify anyone in the video or say where or when the incident occurred.
Subsequent tweets and retweets from Raider Albert indicated he was amused by the attention his original tweet had gotten.
We rate the post False.