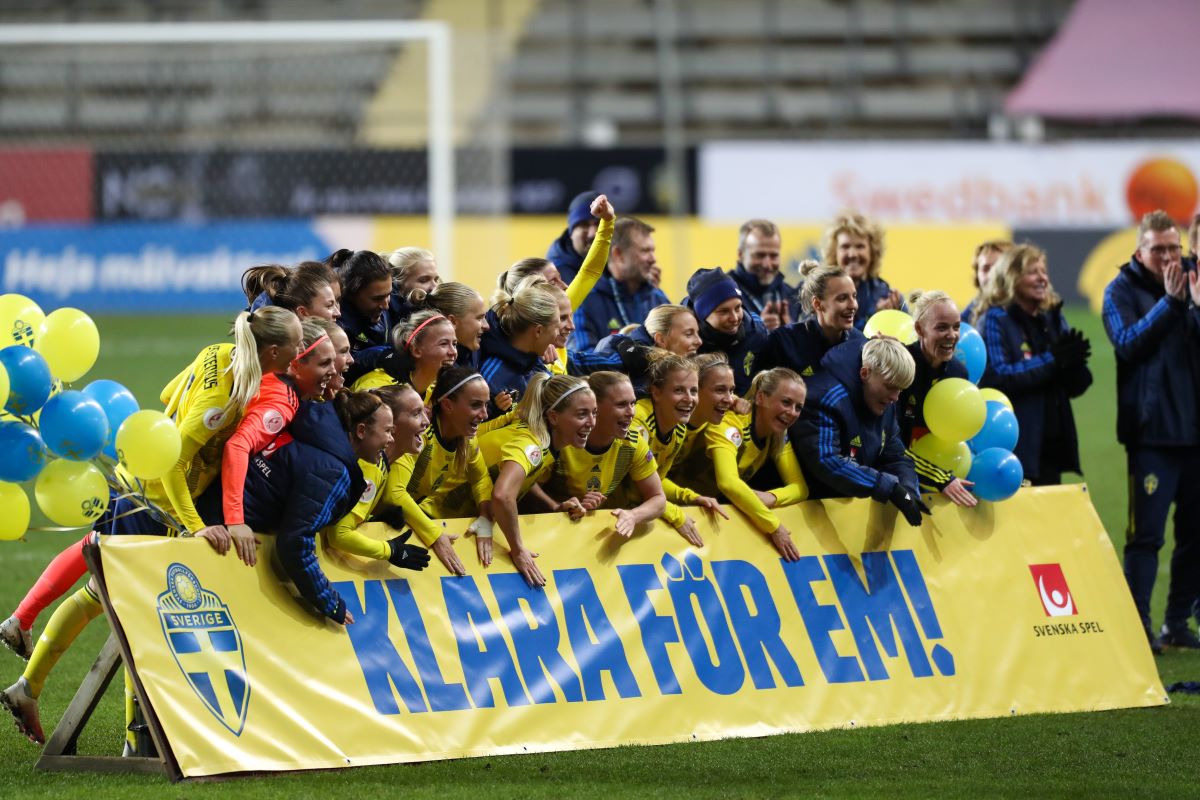 Norway, Denmark and Sweden are the latest nations to qualify for the 2022 Women's Euros, following on from Germany, Netherlands and hosts England.
GROUP A – Russia looking certain runners-up
Netherlands hit hosts Kosovo for six with Katja Snoeijs completing a hat-trick in added time, when Vivianne Miedema also scored. Earlier efforts from Danielle van de Donk and Lieke Martens.
Russia need only one point from two games to seal second spot, after Margarita Chernomyrdina bagged a brace in the 4-2 defeat of Turkey.
GROUP B – Danes send Italy to first home defeat in over five years.
Denmark will qualify either as group winners or one of three best runners-up after ending Italy's proud record. Nicoline Sorensen and a Nadia Nadim brace had the Danes 3-0 up, Valentina Giacinti with the only response on the hour mark.
Israel led 2-0 in Georgia through Koran Hazan and Rahel Shtainshnaider, the hosts halved the deficit but then were down to ten with a red card.
GROUP C – Norway take group with win in Wales
Wales kept out Norway until Frida Maanum broke the deadlock, with what proved to be the winner on 61 minutes.
Northern Ireland had goalkeeper Jackie Burns sent off after 27 minutes in Belarus but Rachel Furness's strike before the break was enough for an Irish victory.
GROUP D – Poland in pole position
Poland took the points 3-0 in Moldova to go top of the table, but having played two more matches than Spain. Pauline Dudek, an Adriana Achcińska penalty and Dominika Kopińska gave them the victory.
Czech Republic beat Azerbaijan 3-0 to go level on poins with Spain but also from two game more. Singles from Klara Cahynová, Tereza Krejčiříková and Tereza Szewieczková sealed the win.
GROUP E – Finns finish Scottish run
Finland's Evelina Sumanan scored early in the second half against Scotland, who lost their 100% record.
Portugal broke Cyprus resistance in the second-half with n Chara Charalambous own goal, which put them ahead of the Scots in the table.
GROUP F – Sweden win top two clash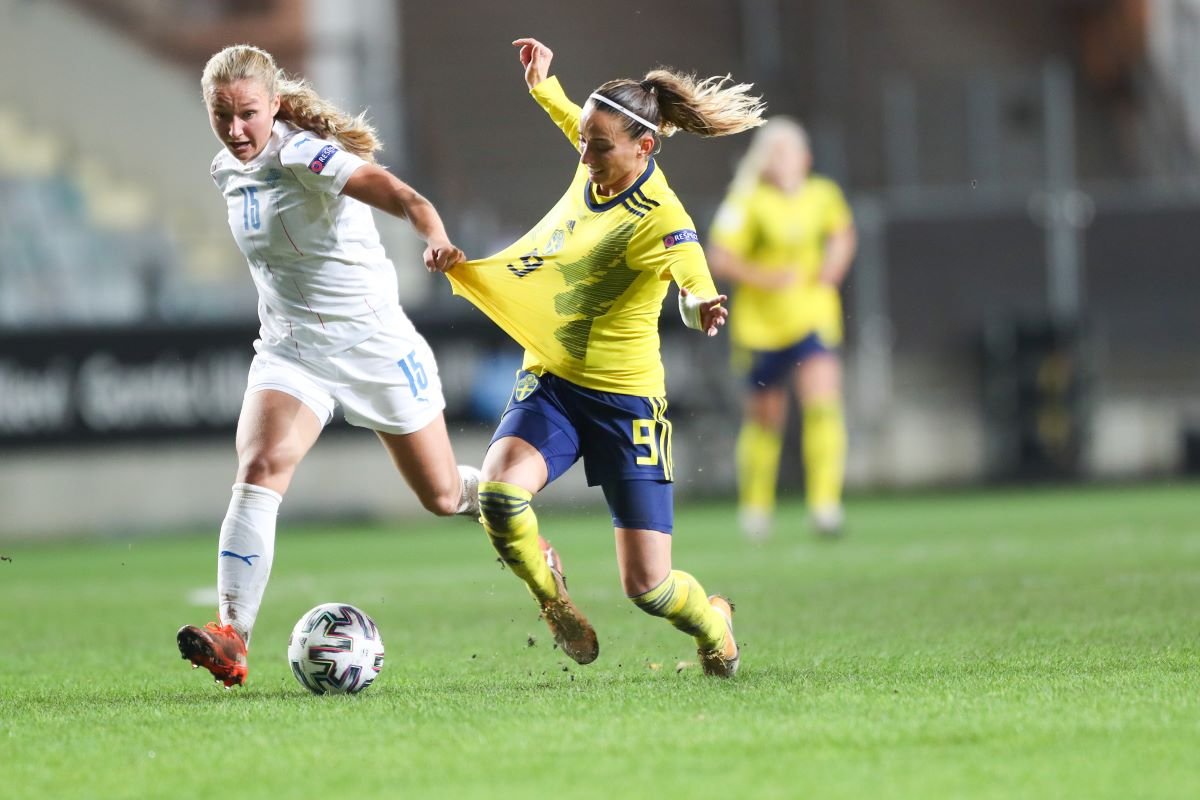 Sweden led second-placed Iceland through Sofia Jakobsson's 25th-minute effort, Olivia Schough doubled the advantage before the hour was up to secure first place.
Slovakia's Patrícia Hmírová converted two penalties against Latvia but missed a third as her side kept up their qualification hopes.
GROUP G – Austria hold France
France stay goal-difference ahead of Austria at the head of the group after the pair played out a goalless draw. Neither side has yet conceded a goal but Les Bleues had 23 shots to their hosts four.
GROUP H – Belgium net nine
A Coumba Sow goal saw leaders Switzerland one up at the break in Romania, Ana-Maria Crnogorčević sealing the points with a second in the last dozen minutes.
Tine de Caigny and Tessa Wullaert hit hat-tricks in Belgium's big 9-0 win in Lithuania. The hosts also lost Milda Liužinaitė to a red card in first-half added time, having already conceded an own-goal.
GROUP I – Darya at the double
Darya Kravets scored in either half as Ukraine won 3-0 in Greece to move within a point of Republic of Ireland, with one game to go each and the Irish home to Germany.
ESFA completes 2019/20 inter-school football season against the odds
Would you like to read more women's football news just like this? Sign up to receive the She Kicks Women's Football newsletter