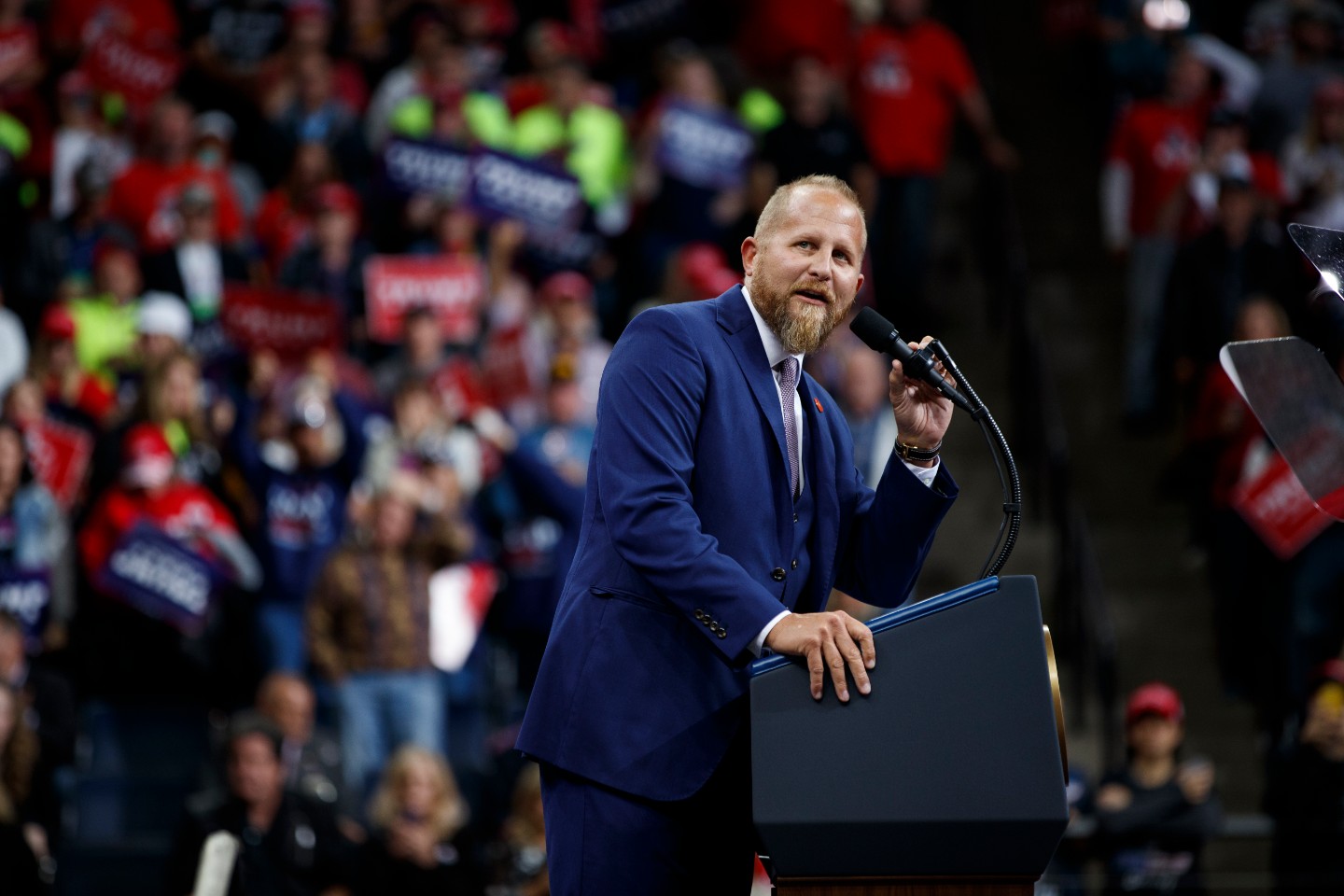 Trump campaign senior adviser Brad Parscale, who until July was the campaign manager for the president's re-election bid, was sent to the hospital on Sunday after reportedly barricading himself inside his Florida home and threatening to kill himself.
The Fort Lauderdale Police Department said that shortly before 4 p.m. on Sunday, officers responded to a call from Parscale's wife "in reference to an armed man attempting suicide."
"When officers arrived on scene, they made contact with the reportee (wife of armed subject) who advised her husband was armed, had access to multiple firearms inside the residence, and was threatening to harm himself," FLPD said in a statement.
Eventually, police negotiated with Parscale to exit the home and transported him to a local hospital under a Florida law called the Baker Act, which allows for involuntary institutionalization for people in a mental health crisis. Fort Lauderdale police chief Karen Dietrich told the Sun-Sentinel the encounter was "very short" and that Parscale didn't threaten the cops.
"We went and got him help," Dietrich said.
Police did not say whether Parscale had been released; the last social media posts he made were on Friday, praising Florida Gov. Ron DeSantis' decision to fully reopen the state.
Parscale, 44, was a top aide on Trump's winning 2016 run and later launched the group America First Policies. He ran the Trump campaign from early 2018 until July, when he was replaced by Bill Stepien, following Trump's flop June rally in Tulsa, Oklahoma, and demoted to senior advisor for data and digital operations amid polling that showed Trump trailing former Vice President Joe Biden.
The Trump campaign released a statement Sunday night claiming without evidence that "Democrats and disgruntled RINOs" caused Parscale to have a mental health crisis.
"Brad Parscale is a member of our family and we all love him. We are ready to support him and his family in any way possible," communications director Tim Murtaugh said. "The disgusting, personal attacks from Democrats and disgruntled RINOs have gone too far, and they should be ashamed of themselves for what they've done to this man and his family."
If you or someone you know is in crisis, call the National Suicide Prevention Lifeline at 800-273-8255_, text TALK to 741741, or visit_ https://suicidepreventionlifeline.org for more information.
Cover:  In this Oct. 10, 2019, file photo, Brad Parscale, then-campaign manager for President Donald Trump, speaks during a campaign rally at the Target Center in Minneapolis. Parscale was hospitalized Sunday, Sept. 27, 2020, after he threatened to harm himself, according to Florida police and campaign officials. (AP Photo/Evan Vucci, File)