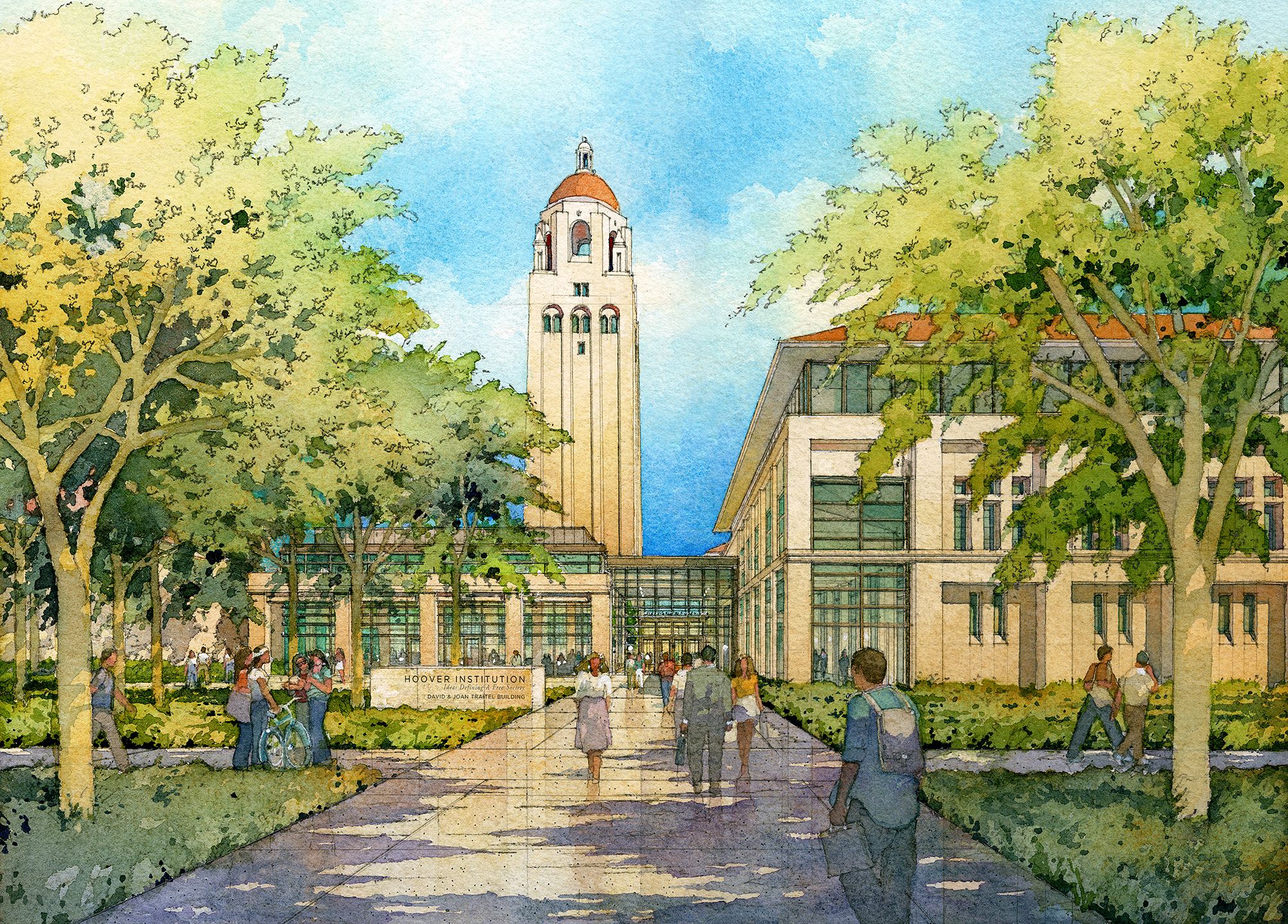 The year 1959 was the most significant in the history of the Hoover Institution since its founding in 1919. It was the year that Herbert Hoover redefined his institution, expanding it beyond a special-collections research library on war, revolution, and peace to become a center for advanced study focused on public policy. By initiating a fellowship program, W. Glenn Campbell, director of the Hoover Institution from 1960 to 1989, was the most influential figure in executing Herbert Hoover's new vision for the institution.
An interdisciplinary group of humanists, social and political scientists, and natural scientists, Hoover fellows study a variety of topics including economics, politics, foreign affairs, education, and history. Fellows have both academic and practical experience, whether at Stanford or other top universities, serving at the highest levels of government, or leading ventures in the private sector.
In economics, Hoover fellows study the principles and practice of free markets, as well as policy issues such as regulation, monetary policy, and public finance. In politics, Hoover fellows focus not only on the democratic institutions but also on the rule of law and federalism. In the field of national security, Hoover fellows study subjects such as cybersecurity, nuclear arms proliferation, and terrorism.