Social distancing can help keep you healthy, but it might drive you crazy. My goal is to give you interesting ideas for how you can stay sane (and maybe even learn something) during social isolation.
What is social distancing?
Social distancing is a public health practice aimed to keep healthy individuals away from sick individuals. It is used to reduce the spread of highly contagious diseases. It includes:
Shutting down schools
Closing restaurants
Canceling flights 
Closing recreational facilities, gyms, and public areas
…basically canceling everything.
In the wake of COVID-19, the Centers for Disease Control and Prevention (CDC) has asked people to engage in social distancing to avoid the spread of the virus.
Social Distancing Policy:
Here is the social distancing policy you can keep in mind from the Center for Health Security at the Johns Hopkins Bloomberg School of Public Health:
"Avoid going to places where 25 or more people may gather
Go places where you can maintain at least six feet of distance from other people
Keep in mind your personal risk: If you're 60 years old and up or have a compromised immune system, you should stay home as much as possible."
How to Survive Social Distancing
For introverts this news might be a welcome relief.
For ambiverts this news might be worrisome…but don't we have some reading to catch up on?
For extroverts this news sounds like the end of the world.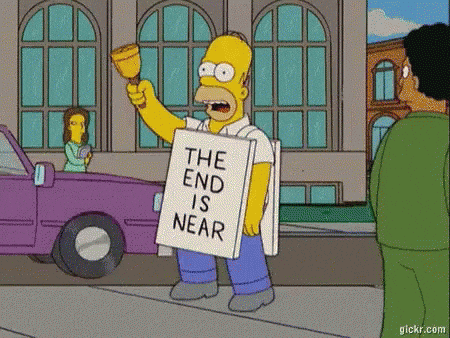 Have no fear! Here are some ways to combat loneliness and take advantage of this time. 
Be Productive
What have you been meaning to do? What do you never have time for? What would set you up for success once social distancing is over. Now is your chance!
#1. Organize Your Photos…and send some to loved ones
There is nothing like going through old photos. It's nostalgic, it's sweet and it can be inspiring. Organize your old photos into albums, print some for your home, then select a few to turn into postcards or print and send them to old friends and family members. We all need a positive note right now! I just sent this one to my Mom…
#2. Create Playlists
Another really fun project is creating playlists for different parts of your life. I highly recommend creating work playlists. Research has shown that playlists can up your productivity (more on that here). They have found there are three kinds of motivational music:
Pre-task music: This is music that gets you in the right mindset before the task at hand.
During-task music: This is music you listen to while you are working to stay on track and enhance performance.
Post-task music: This is music to help you wind down, recover, and cool down after an intense task.
Create a playlist for each!
#3. Spring Clean
What have you been meaning to clean out? It is spring after all! It cannot hurt to do some big clean outs and create some space in your life. Tackle one room at a time:
Your closet (try Marie Kondo's technique the Magic Art of Tidying Up)
Your garage
Your pantry (organize all those dry goods and cook some of them before they expire!)
Your bedside drawers (if you need a smaller project)
The attic or basement
Under the bed (helps with allergies too)
You never know what old book, toy, or photo album you might find! Plus a little elbow grease is great for germ killing.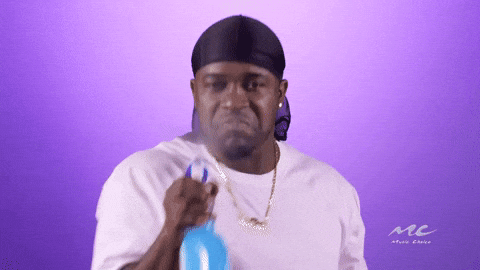 #4. Do Some Science-Based Goal Setting
I love doing an annual goal-setting session. I have a science that you can follow that will help you dig deep into what you want out of the next few years—and help you get it! It all starts with my goal wheel. Start by ranking each area from 1 (extremely dissatisfied) to 5 (very satisfied). This gives you a snapshot of your life—the fuller the circle the better. Then pick a few things you could work on to get your numbers higher.
Reconnect with People
Just because you can't be with people, doesn't mean you can't connect with people. Here are some ways to keep your connections fresh.
#5. Spruce Up Your LinkedIn
Now is the time to check-in with your digital network. Reconnect your contacts to your LinkedIn profile and reach out to people you have been meaning to connect with.
If you want to reconnect with people AND be productive, then try my 15 tips for your LinkedIn profile and try to do one each day.
#6. Video Call 3 Old Friends
Have you talked to your old roommate recently? Your best friend from camp? Your favorite cousin? Video call them! Or regular call them if you don't feel like getting dressed.
#7. Start a Virtual Mastermind
I love masterminding–I actually call it an awesome club.
A mastermind group helps like-minded professionals get peer support, brainstorm ideas, and create accountability. They are typically goal oriented and success driven.
Think of the smartest people you know. Then think about what you could learn from each other. Then get a virtual call on the books! Here are the questions we ask in my mastermind groups:
What has been your biggest success this month?
What is your biggest challenge this month?
How can we support each other right now?
Learn Something
Take this time to learn something. You can build your resumé. Expand your mind. Get inspired!
#8. Watch a Documentary on Something You Know NOTHING About
I have been working my way through this amazing list of Top 48 Documentaries on Netflix and learning so much! My favorites:
#9 Finish that Book…or Start a New One
You know that book you have been meaning to finish? Now is the time to have "reading hour" in your house. My favorite is to brew a big mug of tea, curl up on the couch and dive in. 
And…many public libraries allow you to get books for free digitally! Try your local interlibrary loan system.
#10 Take a Free Course
This is the BEST time to be learning online. There are so many free resources out there. Pick a topic you want to become more versed in and go. We have tons of free webinars you can choose from: 
And there are so many more! Here are some other suggestions:
EdX: Has free courses from Harvard—talk about a good way to use at-home rime!
LinkedIn Learning: I have 3 courses on there—and if your company has a subscription, you can watch for free.
Udemy: I love Udemy and have a free course on there as well. Search their library of free courses.
#11: Learn How to Be Conversational in a New Language
It's hard to learn a new language. Believe me I know. I have dabbled in Spanish, French and Mandarin. I think "Learning a new language" is too intimidating. I think being conversational in a language is totally doable. According to OptiLingo:
People who know 250 to 500 words are beginners. 
People who know 1,000 to 3,000 words can carry on everyday conversations.
People who know 4,000 to 10,000 words are advanced language users.
People who know more than 10,000 words are considered fluent.
If you learn 18 words per day, you will be a beginner in a language after a 14 day quarantine is over! If you learn 30 words per day, you are well on your way to conversational. Here are the top 5 free language learning apps.
Stir Your Creative Juices
Your creativity is an essential skill! Do not let it languish. Here is an interview I did with Chase Jarvis about finding your creative calling:
And creative ideas for you to do while at home…
#12 Try Sketchboarding Your Favorite TED Talk
Have you ever heard about sketchboarding? I did an interview with Sarah Moyle who helped me understand that:
What is sketchboarding? 
Sketchboarding is a way to visualize a concept through drawings or graphics. Often using a whiteboard or sketchpad, designers will explain complex concepts with simple drawings.
Take your favorite TED Talk or concept and try to sketchboard it out. I have a secret wish here…no one has ever sketchboarded my TED Talk and I am secretly hoping someone will! Give it a try = )
#13 Create a Vision Board
Sometimes being at home and not getting enough contact from the people you love can be depressing. One of the best ways to feel more optimistic is to create a vision board. 
What is a vision board?
A vision board or a dream board is a collage of images, pictures, words, and affirmations of your dreams, hopes, and desires. It is designed to inspire and motivate you whenever you see it.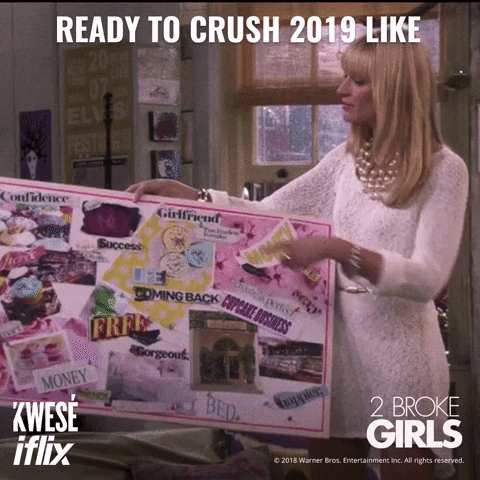 Here are a few questions I use for myself when I am vision boarding—or as I like to call it—dreamstorming.
What do you want your ideal life to look like?
What do you want MORE of in your life?
What do you want LESS of in your life?
#14 Take a Virtual Museum Tour
Did you know that many museums offer virtual museum tours? You can take a virtual walk around the Smithsonian Museum of Natural History and the Guggenheim Museum. You can also try perusing through Google Arts & Culture which has a collection of virtual walkthroughs for dozens of international museums, from Paris to New Delhi.
I love to do this with my partner or friends and ask them which ones they would like for each room of their house. It's a fun game and you learn a lot about the tastes of people in your life.
#15: Get Creative with Food
Have you been dying to learn how to cook? Now is your time! Food is one of the best ways to feed your creative soul–get it? Feed? Here are some ideas:
Bonus: A close sister to getting creative with food is to try gardening! Now is the time to start that kitchen garden or tea garden.
Most important: See this time as an opportunity to reflect, slow down, and appreciate your health, your family and your time. Use it wisely!